Mardi Gras Mambo Special
Open an 11-Month CD and earn 4.00% Annual Percentage Yield with a balance of $10,000 or more. APYs are effective as of February 15, 2023. A minimum balance of $10,000.00 is required to open the account and to obtain the stated APY. Fees may reduce earnings on the account. Offer not applicable as step-up rate. A penalty may be imposed for early withdrawal. We reserve the right to stop or change this offer at any time. Member FDIC. Equal Housing Lender.
Call to Open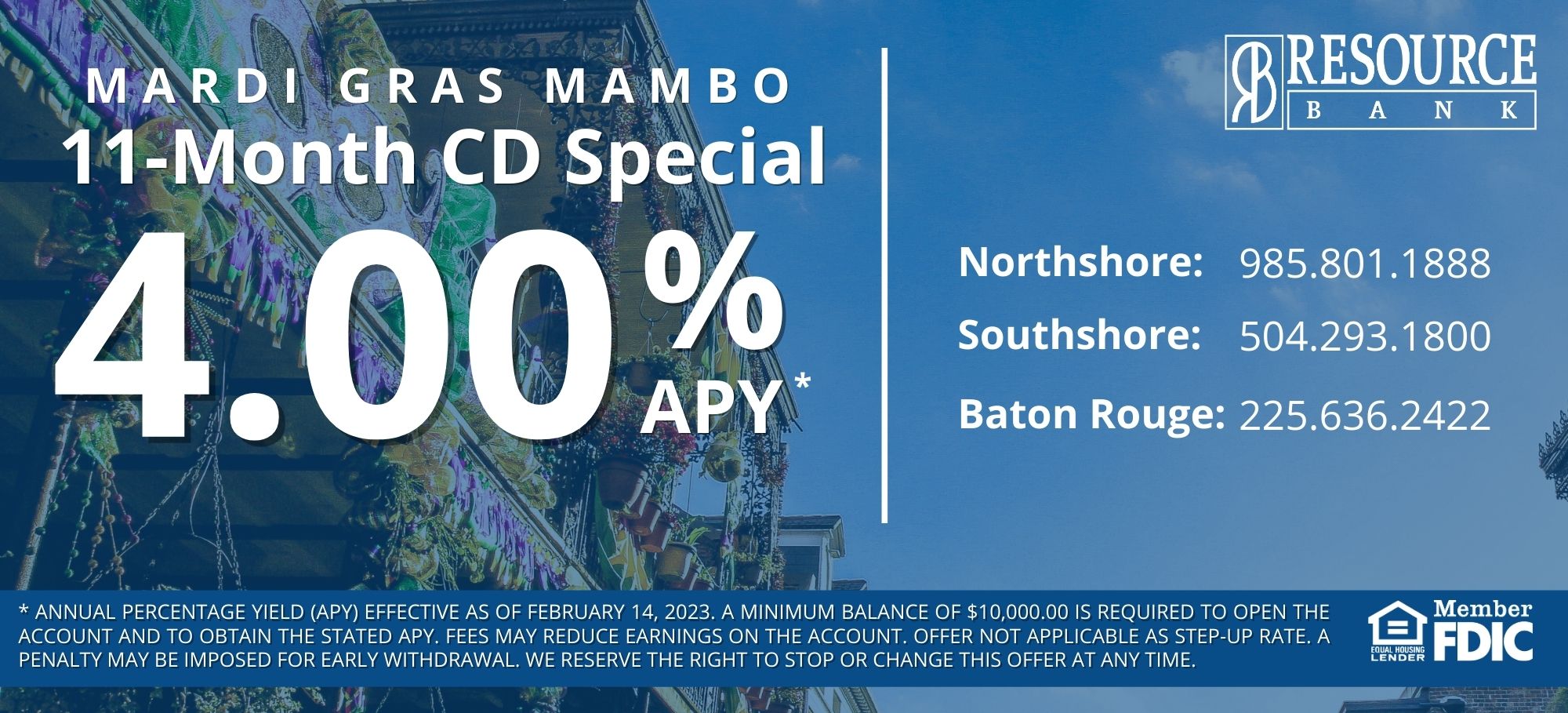 Local Banking. Better Banking.
985.801.1888
Baton Rouge | Bogalusa | Covington | Franklinton | Mandeville | Metairie | New Orleans | Slidell
Use your HSA debit card for qualified medical expenses.
See the benefits of a Heath Savings Account.
Learn More