Cash Management Services are designed to help businesses efficiently control cash flow and balances. Online access to each service is assigned individually to approved users and requires dual-authentication for an additional security layer. It's time to reduce your expenses associated with issuing paper checks and let us help create solutions to keep your business on the fast track to success. Your focus is business; our business is you.
Automated Clearing House (ACH) Credit allows for a convenient way to process payroll via direct deposit, reimburse employee expenses, and pay vendor invoices.
Resource Online Banking is enabled to process Electronic Federal Tax Payments (EFTPS) so you can electronically pay your federal taxes.
ACH Debits allow for direct withdrawals by electronically debiting funds from other businesses or consumer accounts. You can collect one-time or reoccurring payments.
Take control of what is coming in and out of your account from external sources. ACH Block & Filter is an anti-fraud service that monitors ACH activity and allows authorized payments to process and block transactions not authorized. This product enables you to:
Set dollar limits (both specific and ranges) by filtering merchants/vendors/customers that are trying to debit or credit your account through ACH;

Completely block ACH debits and credits from hitting your accounts, including electronically converted checks.
Allows users to import National Automated Clearing House (NACHA) files for either ACH credit or ACH debit items.
When you need to send or receive money quickly, a wire transfer might be the right tool for the job. Online wire transfers are fast, reliable, and securely processed through multi-factor authentication. Resource Bank offers both Commercial and Consumer online wire transfer request services at a reduced cost. Learn More
ACH Credit (payroll, reimbursements, etc.) files need to be entered and approved for processing two banking days prior to effective date.

ACH Debit files need to be entered and approved for processing one banking day prior to effective date.

Holidays are not considered a business day when scheduling your ACH files effective date.

Always ensure you have sufficient lead time for your ACH file processing. An additional business day for file delivery lead time should be added when the holiday falls between the file send date and the effective date.

There are some days that Resource Bank observes as holidays in addition to the Federal Reserve holidays. View Resource Bank holiday closures.
How does it work?

Cash Management services are a suite of online tools for commercial users, designed to efficiently process the collection of receivables, control disbursements or payments, reconcile accounts, provide balance information, and manage cash flow. Access to each service is assigned individually to authorized users.

How do you keep my business' data safe?

Our Intrusion Detection system (IDS) identifies unauthorized access by monitoring patterns of activities presumed to be malicious. The system performs automated risk analysis and alerts. We also offer several fraud protection services that can be added to your business accounts.

All Cash Management users are required to have multi-factor authentication on their business login. Users must utilize our security token dual-authentication feature to use at log in. The options available include a hard token or soft token (phone app).

If you ever suspect suspicious activity, please contact the RB Cash Management Department at 985.801.0120 or send a secure mobile banking message.

What tools can I use to monitor my account activity?

We recommend setting up customizable Security Alerts. Alerts can be sent via text or email when a(n):

Online transaction approval is requested

Online transfer is processed for over a certain amount

External transfer is processed for over a certain amount

ACH batch is approved for over a certain amount

Wire transfer is approved for over a certain amount

Wire transfer beneficiary information is updated/created

ACH receiver information is updated/created

Access ID and Passcode changes

Security Q&A changes

Email, address, or telephone number change requests

How quickly do batches take to process?

Our batch processing cutoff time is 4:00 pm CST, Monday – Friday. During onboarding we will walk you through the batch process and when funds will be credited or debited from your account.

What if I want to transfer my business accounts from another financial institution?

Business Banking is a top priority for our institution. During onboarding you will work with your Account Officer and one of our Cash Management Specialists to help transition your accounts to our institution and answer any questions that you might have.

What is meant by "auto-populated" batch information?

You can create a template for wire transfers or copy a previous ACH batch.

When creating a wire template, you have the option to create a template that will auto-populate sender & beneficiary information for future requests. This saves you time from re-entering information for frequently sent wires. You have the option to decided what fields can be edited on the template.

For ACH Batches you can copy a previously sent batch to auto-populate account information. You have the option to edit any fields that you would like to adjust.

How do approvals work?

During the onboarding process we will discuss the process and options for establishing wire & batch approval privileges.

The final step in creation of certain types of transactions (like ACH batches, EFTPS batches, and wire transfers) is to approve the transaction. The user that creates the transaction may be able to approve the transaction directly. If the transaction creator lacks approval privileges, the creator can request approval, which must be completed by a user with approval privileges.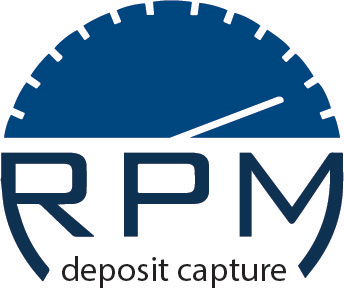 Extend Your Banking Hours
Check deposits can be made after traditional banking hours and on weekends.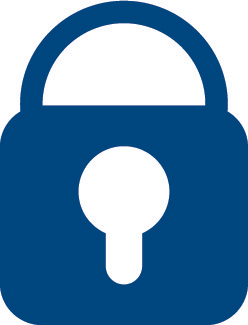 Reduced Risk of Fraud
Accelerated check clearing times allow return items to be identified sooner than ever before. Paper files are converted to secure digital images.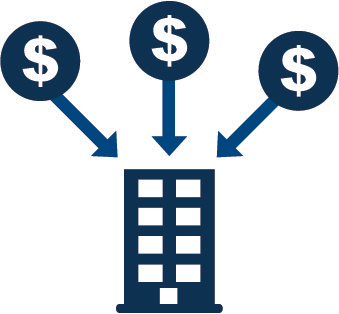 Consolidate Your Accounts
You can streamline businesses with like ownership. Deposits can be made at one location into multiple accounts/businesses under the user's access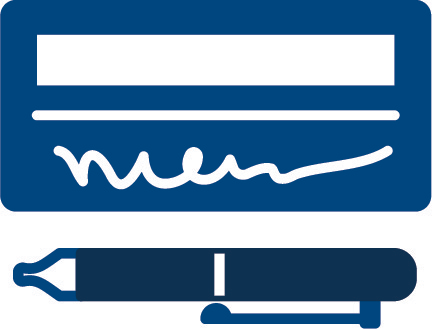 Reduce Deposit Preparation
Manual deposit preparation time is reduced. Transportation costs are eliminated – RPM allows you to scan checks from your office directly to the bank.
What is RPM?

We speed up your business deposit preparation time with our Remote Processing Method (RPM). Also known as remote deposit capture, RPM works through a secure web-based program that will directly deposit batches of checks into your Resource Bank RPM Checking account. The desktop multi-feed scanner connects to a computer at your place of business to allow 24/7 deposit convenience.

How does RPM benefit my company?

Companies can eliminate manual deposit preparation time and the costs associated with trips to the bank. RPM improves the speed and efficiency of both collections and returns.

How does it work? What does it cost?

Using your PC and the RPM scanning device located at your place of business, each check is digitally transferred into an electronic image. The image is sent to our central processing center, and funds will be quickly deposited into your account. We offer a multi-feed scanner. Scanner rentals are FREE. Transactional fees do apply; however, the savings you receive on fuel and time for bank trips outweigh any of these minor costs. Account balances may defer expenses as well. Cutoff time is 5:00 pm CST each business day for deposits to be included in that day's processing.

How long does it take to get setup?

Resource Bank can provide on-site consultation at your place of business before installing RPM. The actual installation takes approximately 30 minutes.

Do you provide training for my employees?

You define your RPM users. Typically those who perform accounting work for your business are the right choice. Resource Bank provides in-depth training (at your business). Our staff is here to support your needs and provide back-up and additional training when needed. Contact Cash Management Support at 985.801.0120.

What types of checks can I process through RPM? What about cash?


Personal checks, business checks, and postal money orders with a valid U.S. Routing/Transit number. However, technology does have limits; you must make cash deposits at your local Resource branch.

What do I do with the paper check after I make the deposit?

As stated in the RPM contract, Resource Bank requires you to store original checks for 60 days in a secured location. After the required 60 days, federal guidelines state that you must appropriately destroy checks.

What are the security features?

We host the RPM system on a secure network that provides tiered user access, criteria review, and a high encryption level. Only approved users can access your RPM account records.
Workstation

1GHz or higher CPU, 2GB RAM, USB 2.0 Port, keyboard, mouse and monitor.

Operating System

Windows 10 32-bit or 64-bit

Windows 8.1 32-bit or 64-bit

Mac OS X 10.7.3 or higher

Software

Adobe Reader (latest version is recommended, free from Adobe)

WebScan - alternative to using JAVA Runtime Environment (JRE). Support is no longer offered for JREas the browser manufacturers will be eliminating support for JRE over time. Therefore, we encourage all users to migrate to the WebScan application as soon as possible. Using WebScan will allow customers the flexibility to use their preferred browser.

Minimum Browser Requirements

Microsoft Internet Explorer version 11 or higher

Microsoft Edge browser

Mozilla Firefox – version 72.0.2 or higher

Apple Safari – version 11 or higher

Google Chrome – version 79 or higher

Note: The software version numbers listed are our stated minimums for each software type. We recommend that users continue to update their software (e.g., browsers, Adobe Reader and WebScan) to the latest versions, using the appropriate mechanisms, to take advantage of security and performance enhancements issued by the software suppliers. Also, for all supported browsers, Scripting and Cookies should be enabled (they are enabled by default on most modern browsers).

Internet Connectivity

Broadband Internet access with a minimum of 256Kbps upload and download speed is required for satisfactory performance.

Certified Scanner

Provided by Resource Bank
If you are unable to scan deposits due to power outage, disaster, or other condition which would render your RPM scanner\PC non-functional, you should do one of the following:
Visit a Resource Bank location:

Bring your checks to the nearest Resource Bank location to be deposited until your power is restored or the emergency has passed. Please note that all deposits made in the branches made before the end of the business day will have next-day availability.

Move your RPM scanner to a working computer:

If your PC is unavailable or non-functional, disconnect your RPM scanner from it, move it (with all cables) to an operational computer that meets the RPM hardware specifications, and contact Cash Management Support.

Move your entire RPM setup:

If your site is unavailable, you can move your complete RPM setup – computer, scanner, and cables – to another location with internet access. Please be sure to secure checks properly at this temporary location. Please contact Cash Management Support before moving this equipment.

RPM contact information:

Call Cash Management Support at 985.801.0120 (available M-F; 8:00 am-5:00 pm)
Positive Pay is a fraud prevention tool that systematically compares checks presented for payment against issued check files. This feature will notify you when items did not pass the Positive Pay system and need a decision. You have the option to:

Pay

Return

Return as Fraud

Pay with a different amount, if there are discrepancies.
Benefits of Positive Pay

Protects Your Business from Fraud
Billions are lost yearly due to check fraud as criminal organizations primarily target commercial businesses. If you are writing checks, this gives you an extra layer of fraud protection and control if an item is paid or returned if it isn't an issued file.

Simple to Use
Manually enter your issued items or import an Issued Items file. The system reports exceptions on the next business day. You can view the exceptions, enter an Item Decision for each check number, and submit those decisions for proper exception handling.
Contact your Account Officer or Cash Management Support to sign up for Positive Pay today.
Call Cash Management Support 985.801.0120 | Available during business hours
Email Cash Management Support
Please DO NOT send sensitive personal or financial information such as account numbers, SSN or PIN numbers using this email. Please log in to Online Banking and use the secure messaging system to send us a secure email.
* indicates a required field
A representative will be in touch with you shortly.
Reduce mail processing and deposit delays when receivables are mailed directly to a dedicated Post Office Box for pickup and processing by Resource Bank. Small Business or Commercial Packages are available; our experts can help determine the service package fit to accommodate your needs.
Users access Lockbox services via a secure client portal login. The RB Web Lockbox Portal will allow you to quickly and easily view and manage checks and document images, plus these additional features:
Retrieve Reports

Extract Files into Accounts Receivable System

Download Files

Perform Research Easily
Improve Cash Flow - Deposit payments faster, providing you with usable cash.

Electronic Imaging - All checks and remittance documents are full images with easy-to-use online retrieval.

Reduce Cost - Lockbox reduces clerical labor costs and workload by eliminating in-house payment processing and deposit preparation while providing an external audit control.
How does a lockbox service work?

A post office box is assigned to each lockbox account. The service includes daily pickup from the post office. Our Banking Operations Department processes all payments and documentation. Once files have been completed for the day, an email notification is sent. At that time, the client can retrieve all images of lockbox documentation processed through the RB Web Lockbox Portal.

What type of business is ideal for RB Lockbox?

Businesses such as law firms, medical offices, apartment complexes, utility companies, and any other business which accepts mail-in coupons and invoices benefit from this service.

What happens to my payment information once processed?

Resource Bank will securely retain all checks and original documentation for up to 90 days.

What if my business is located outside Southeast Louisiana?

Resource Bank can provide lockbox services to any bank client, regardless of geographical area within the continental U.S.

How long does it take to get set-up?

We review each situation for a custom proposal. We work diligently with you to get your lockbox set up as quickly and efficiently as possible.
Resource Bank commercial clients can drop off large coin deposits in bulk for further processing through an armored car service. You have the choice to bring the bagged coin to a Resource Bank or to contract service with an armored car vendor independently. The deposit transaction costs are charged to your bank account at Resource Bank monthly.
This product is most suited for Vending Machine Operators, Coin Collection Companies, Amusement and Entertainment Companies, or other large coin collection entities.
Local Banking. Better Banking.
985.801.1888
Baton Rouge | Bogalusa | Covington | Franklinton | Mandeville | Metairie | New Orleans | Slidell

Netchex Payroll Services
Resource Bank can provide your business with a comprehensive, web-based suite of payroll and human resources services. We've partnered with Netchex, a local Payroll Specialist, to help you easily manage employee information and simplify your entire payroll process from "punch-in" to "paycheck".
Make sure to say "I was referred from Resource Bank," or contact your account officer so we can facilitate the process for you.
Web based integrated solution for Payroll, Tax Administration, Human Resources, Time and Attendance, Benefits administration and COBRA administration.

Personal and accountable service by giving each client a dedicated customer service rep.

Employee empowerment by allowing employees to enroll in benefits online, PTO request, view check history and W2.

Easy to use reporting tools in multiple formats.

Value based pricing to all clients.